Egusi Soup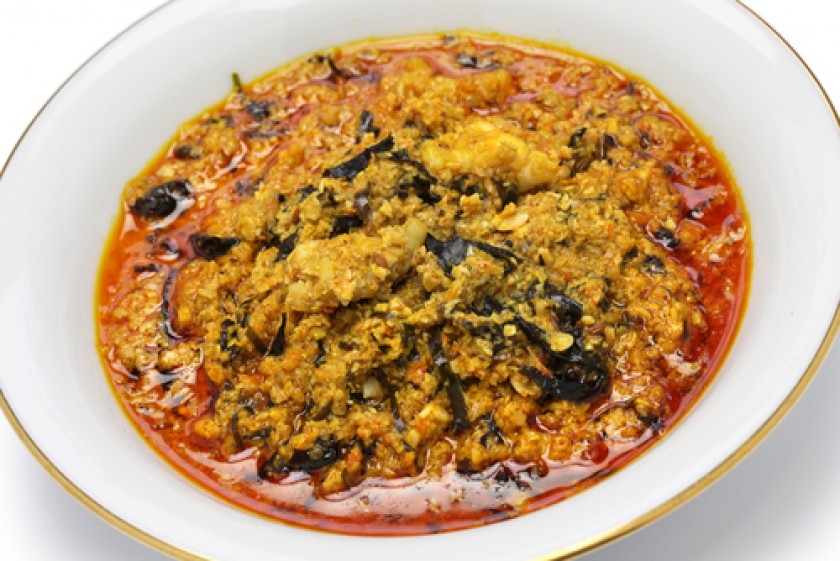 Egusi Soup
A very common household favorite is the Egusi soup. A great blend of texture and taste in one meal; egusi soup remains one of the most common Nigerian soups eaten by almost all cultures.
KovaFood
May 30, 2021 4:34 pm
0 Comments
Ingredients:
Choice of meats and/or fish ( eg. Goat meat, hen, cow tripe, stock fish, mackerel, etc)
Ground egusi or whole egusi seeds
Palm oil
Seasoning: Salt, stock cube
Method:
1. Boil your meat and fish.
2. Pour palm oil into a pan. Dice and stir fry some onions once the oil is hot.
3. Pour and stir fry your ground egusi. Remember to blend your whole egusi first if that's what you have.
4. Add your meat and /or fish with the stock and stir.
5. Garnish with some spinach or collard greens.
Leave a Reply
Your email address will not be published. Required fields are marked *