Fried Rice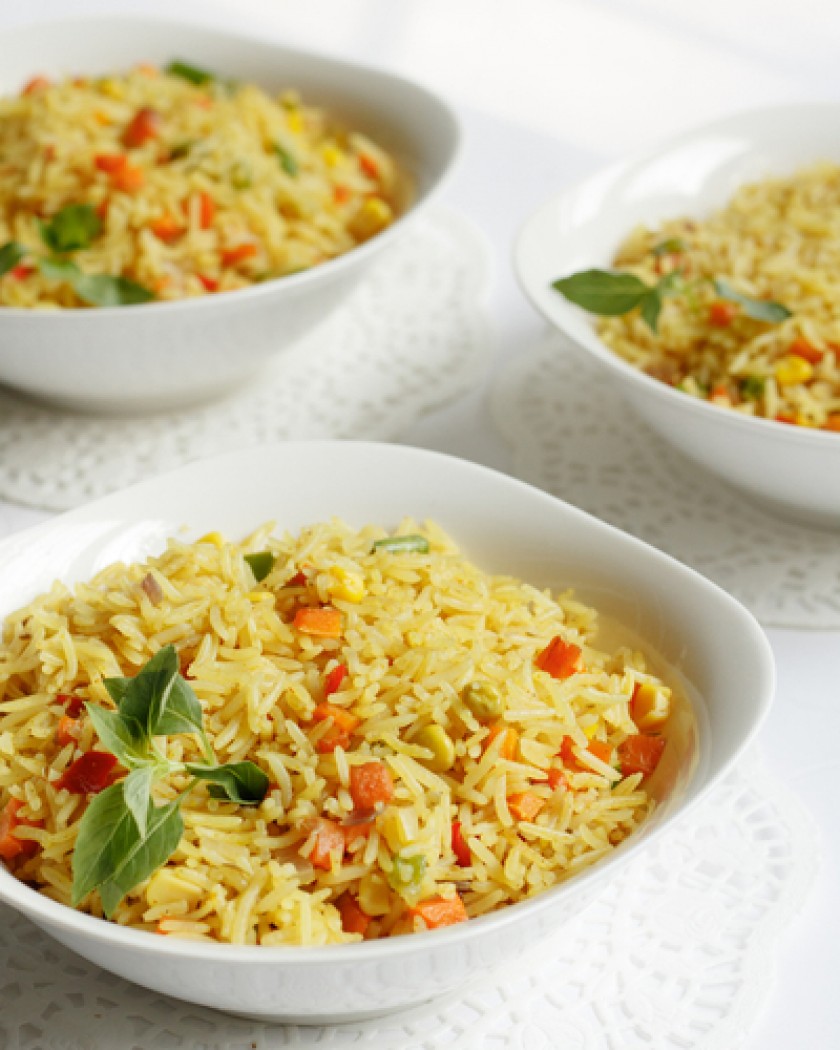 Fried Rice
Fried rice is a meal rich with veggies, beef, shrimp or sausages. You could have your fried rice as bare as you want or you can go all out by adding diced chicken gizzards, beef liver, chicken hearts and so on. It's such a hearty and nutritious meal with a vitamin-rich blend of veggies; perfect for all ages.
KovaFood
May 30, 2021 4:11 pm
0 Comments
Ingredients:
2 cups cooked Rice
1 cup mixed vegetables. You can use use already prepacked veggie bags or you can get vegetables of your choice individually and prep
1 cup Onion diced
2 scallions
1 cup beef liver, cubed
1/2 teaspoon, thyme
1 teaspoon curry powder
1/2 cup chicken stock
3 tablespoons of Oil for frying
Salt to taste
Method:
1. Add the parboiled rice to the stock and cook until the liquid dries up.
2. Pour the oil into a pan and heat up.
3. Dice and throw in some onions into the heated oil. Stir fry for 1-2 minutes. Add the mixed vegetables and other condiments. Add your seasoning. Allow to cook for 1 - 2 minutes.
4. Throw in your rice. Stir and allow it all to simmer!
5. Food is ready.
Leave a Reply
Your email address will not be published. Required fields are marked *